Robert Rathbun Wilson Hall
Back to History and Archives Homepage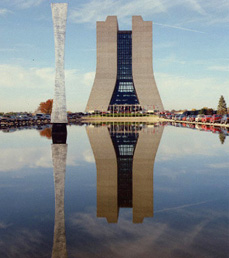 Robert Rathbun Wilson Hall, the central laboratory building for Fermilab, is the heart of the 6,800 acre site. Following an architectural design competition among the DUSAF firms, it was built between 1971 and 1974. The design was acknowledged in 1975 with an award from the Society of American Registered Architects. The building was named for Wilson on September 18, 1980.
Wilson wrote about his thoughts and ideas for the central laboratory building in the 1987 Fermilab annual report.
For additional information about the Wilson Hall please contact the archivist.
"The Architect's Point of View" by Alan H. Rider, March 1976